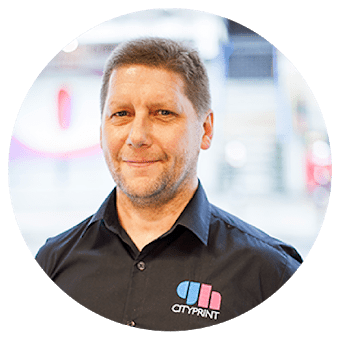 Tony Bailey
Owner
Growing up in Tottenham, North London, I had ambitions to be an astronaut, a visual effects/model maker or a stuntman. However, I left school in 1983 and fortunately for me was offered an exciting position at Prontaprint Barbican where my life in 'Print' began. The team at Prontaprint trained me to use litho printing presses, undertake print finishing, paste-up, rub down lettering (Letraset) and typesetting. All of that seems so old fashioned now! Anyway, given that print technology was ever advancing and to keep up with the times, we moved into the computer age by investing in an Apple Mac and PCs. I soon got the hang of that equipment embracing the chance to create innovative designs for our clients. I do love a challenge and there were plenty of challenges during my time at Prontaprint, such as new equipment, new bosses (when my boss' two daughters took over the running of the business for him) and moving to a new larger location that was still in the Barbican area.
So, 'how did you end up here?' I hear you ask, or was that 'get on with it'? So I will. In 2007, an opportunity arose for me to buy my own business. I left that great team at Prontaprint Barbican and I dived into being my own boss, in fact 'The Boss' at Prontaprint Houndsditch. It was tough when the recession hit but my brilliant team and I battled through and in December 2010 we moved the business to Middlesex Street becoming an independent print company in 2011. The move has been a great success and we really enjoy working in this wonderful, vibrant area of London.
Outside of work, I am a science fiction enthusiast and a member of LOTNA (League of the Non-Aligned Sci-Fi group).
I am also a member of HART (Hornchurch Airfield Rocket Team) where I have used my model making skills to build and launch replicas of Thunderbird 1 and Thunderbird 3. Thanks to the contacts that I made at LOTNA and HART, I got involved in fan films, where I finally achieved my ambition of becoming a space-man! Having been bitten by the film-making bug, I was inspired to make a short movie of my own in 2000, which took me to glamorous film festivals in Guernsey and Gent (Belgium). It even won a couple of awards!
Though I didn't do any of my own stunts in the films, my desire for exhilaration compelled me to complete a parachute jump and to abseil down Centre Point (London)… albeit, not on the same day. As if that wasn't enough, in 2007 and 2012 I attempted to swim the English Channel. Unfortunately, I didn't quite get all the way to France on those occasions, but on September 6th 2014 I had my 3rd attempt and succeeded to become the 11th person to swim the English Channel Breaststroke since Captain Matthew Webb's first solo swim in 1875. It took me 25hrs 56mins, needless to say I am very proud of this achievement.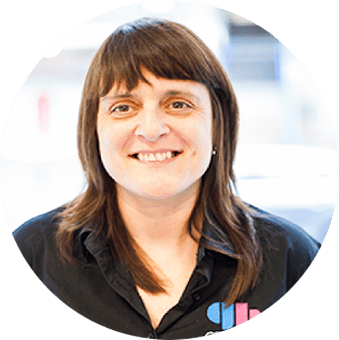 Samantha Smith
Sales & Administration
I was born and raised in Upton Park, in the East End of London. As you can image I am a West Ham supporter through and through.
I have spent most of my work life in Administration / Customer Services. I have been working with Tony since 2007. This is definitely a role I feel comfortable with. I find my position here easy and fulfilling, challenging but in a good way. I generally 'meet & greet' our customers usually being the person sending you a quote and action your order, then pull out all the stops to make sure that your deadlines are met.
My life is interesting, I am definitely a mother first (that's probably why I get on so well with all the local students). I love to travel, and do so as often as possible. I find nothing more breathtaking than waking up in a foreign land. It fills me with excitement knowing that the day will be filled with new moments and experiences. That to me is really special. I believe that is what life is all about.
When I am not travelling, which is unfortunately is most of time (lacking that Big Lottery win), I like nothing more than to chill with my dog. She calms and relaxes me.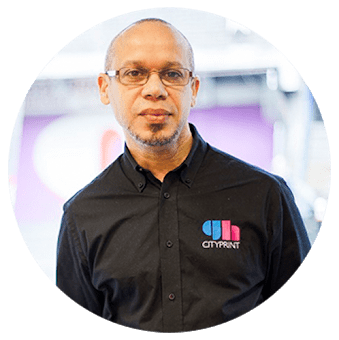 Reynolds Williams
Designer & Digital Printer
Although I'm British born, I spent most of my life living in the Republic of Trinidad and Tobago. These are the two most southerly islands in the Caribbean, just 7 miles away from Venezuela (at their nearest points). My mum is Italian and my dad was born in Trinidad, while it was still a British colony.
In 2005, at 37, almost exactly a year after I got married, I moved with my wife to England. A year after that, despite being told that we may never have had children, my daughter was born. It's been different living in England. I've moved home almost five times since 2005.
During my teens I became a bit of a cook and as an adult I've had to use this skill to earn a living. Although heavily influenced by Caribbean flavours, my cooking style is quite diverse. I can produce anything from authentic West Indian dishes and curries, to traditional British food and handmade pasta.
Recently in my kitchen, I've been producing home made condiments. My goal is to produce these on a bigger scale and sell online – wish me luck with that!!! I've never been one to sit still – I always have a little project on. My wife says that I'm not happy unless I have something on. I don't know where life will take me but I intend to be happy living it.
I've always considered myself a motivated person, supported by loads of experience gained in the design and print industry.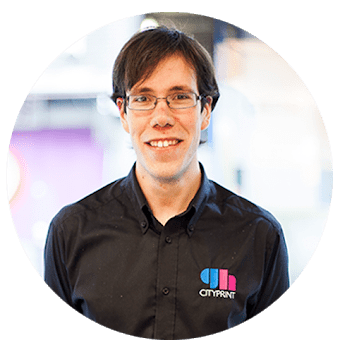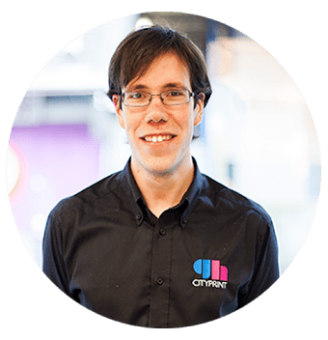 David Lee
Production Manager
I was born and raised in a town called Chadwell Heath, which is located on the southern edge of Essex.
When I wasn't busy doing homework I was using my free time to play video games or watch TV. I was never one for sports (Still not). After graduating 6th Form College with some okay grades I enrolled at the University of East London where I studied Human Resource Management. After 3 years of classes, assignments and exams, I graduated with a 2:1, much to my joy and surprise.
After a lot of job hunting, made no easier by the recession, I eventually landed a job at Prontaprint (now GH Cityprint) as a Courier. Going from the student life that involved a lot of sitting to walking the streets of London was a bit of a jolt to the system, though I quickly adapted..
Helped by the fact that I enjoyed it. I've always liked walking around in the fresh air and the challenge of moving swiftly through the London crowds. After a year or so Tony increased my duties and my wages, now I have the job title of Production and Finishing Assistant (fancy, right?).
I still do the occasional delivery, in fact I may have delivered something of yours. Mostly I help out with the finishing side of the shop, things like cutting, creasing, folding, drilling, punching and laminating. I also deal with the majority of large format jobs and I do the odd Colour or BW print jobs. This is all still fairly new to me and there are still things within the shop that I don't know how to do or feel uneasy doing, but I'm always seeking to expand my knowledge and improve my existing skills.
I can honestly say with my hand on my heart that overall I love my job. I like how everyday brings something new and unexpected. I like the challenge of having to meet customer deadlines and love completing a job, being proud that I helped make it a reality.
I'm quite the social creature, so when I'm not working I'm normally engaged in a variety of activities. Hanging out with my mates, watching TV, playing video games, participating or running Tabletop/Live-action Roleplay games, going to LOTNA (Sci-Fi club where I met Tony!) reading fictional books and writing stuff (like this Bio).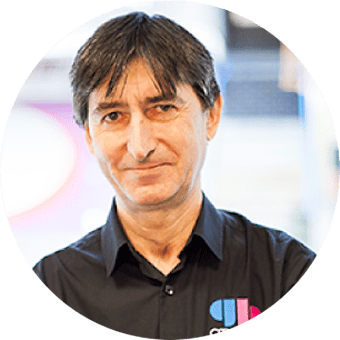 Leon Allen
production Manager
It is with sadness that I have to announce Leon passed away in July 2022. He suffered a stroke in 2019 and while in hospital a heart condition was detected so a pacemaker was fitted. He managed to return to work in January 2020 but complications saw him off on sick leave just before the March Lockdown.  The GH Team all kept in touch via WhatsApp. Unfortunately Leon was in and out of hospital over the following year and succumb to bronchial pneumonia.
I come from Canvey Island out in Essex. I started with the company back in 1990 when we were based in Houndsditch EC3, then of course we were known as Prontaprint.
I have been involved in the print industry since the late 70's and have seen many changes in that time, from lead type up to full automation with computers and digital print. I now specialise in the day-to-day finishing section of the company.
I suppose now you could call me the grandad of the company but as yet no walking stick or woolly hat.
For the first couple of years after I left school at sixteen I worked as a salesman with Laskys, yes remember them? Not a bloody clue I can hear everyone under the age of forty say, but I found it a good start to working life where I learnt a lot about everyday problem solving and the importance of customer satisfaction.
During my spare time I love nothing better than watching a good test match and following England for all my folly. But don't mention the Ashes.
What We Do at GH Cityprint
Presentations
Business Stationery
Brochures
Invitations
Posters and Banners
Booklets
Order of Service
Foil Printing
Direct Mail
We offer printing of office stationery, presentations, invites, posters, calendars and much more to a variety of local and not so local businesses.
Monday to Friday: 8.45am – 5.15pm
See Google for upated Christmas and New Year opening times.
58-60 Middlesex Street, London, E1 7EZ
Opal Blitz Ltd t/a GH Cityprint.
Registered in England No. 06308660
Registered Office: 72 Great Suffolk Street, London SE1 0LB
VAT No: 912 4254 52