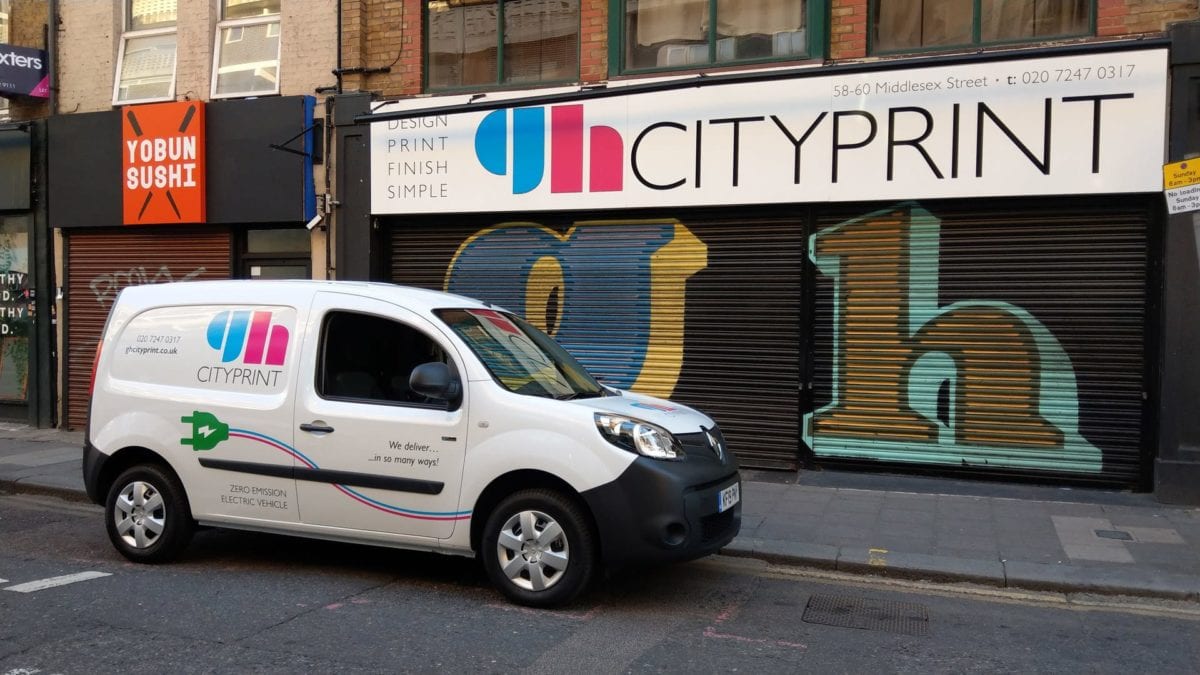 The Business!
Our quick print shop based in Middlesex Street, E1 (formerly Petticoat Lane) is close to the City, Spitalfields and Brick Lane.
We offer printing of office stationery, presentations, invites, posters, calendars and much more to a variety of local and not so local businesses.
GH CITYPRINT was formerly a Prontaprint franchise based on Houndsditch in the City for 25 years but was forced to relocate due to the recession and high overheads, so we found a suitable retail unit in the lively and colourful Middlesex Street.  
Owner Tony Bailey, with over 20 years experience in the quick print trade bought the business in 2007 from the retiring owner and has taken it up a notch in regards of service and excellence.
An opportunity to leave the franchise in December 2011 and become independent was snapped up and now we blend in to the vibrant area with our new image. Inspiration for the new trading name came from the artwork painted on the shutters in Middlesex Street by Ben Eine.
Opal Blitz Ltd t/a GH Cityprint. Registered in England No. 06308660
Registered Office: 72 Great Suffolk Street, London SE1 0LB VAT No: 912 4254 52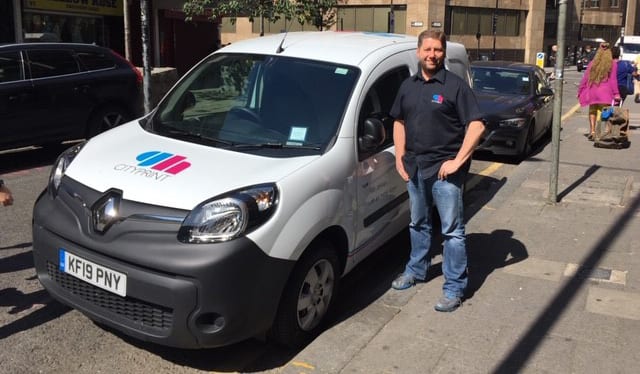 Our aim is to meet and where possible exceed our clients' expectations, by providing the highest quality product and service possible in a timely manner, whilst keeping within estimate and delivery dates.
We endeavour to create long-lasting, mutually prosperous relationships with our clients in order to help them reach their goals and objectives within their printed requirements.
We add value through our years of experience within the print industry, ensuring we provide every customer with not only the best job, but the right one for their needs and budgets.
Many of our customers have benefited from staying loyal to us. Our future aim is to continue to evolve as a diversely skilled and ever improving company that always puts the customer first.
We intend to make enough profit to generate a continued growth and development in quality products. We also maintain a friendly, fair, and creative work environment, which respects diversity, new ideas, and hard work.
Our impact on the environment
We aim to identify and seek to reduce any harmful environmental effects which arise from our business.
We will minimise, re-use and recycle all materials wherever practical.
We use suppliers that are environmentally considerate and offer a wide range of environmentally friendly materials.
We encourage all of our staff to apply good environmental practice.
We have an independent company that also supplies a bin for recycling paper and card.
As part of our environmental strategy we would like to re-use as much of the packing material as possible that is used when sending out your work.
Most of our electronic equipment is shut down overnight and weekends.
What We Do at GH Cityprint
Presentations
Business Stationery
Brochures
Invitations
Posters and Banners
Booklets
Order of Service
Foil Printing
Direct Mail
We offer printing of office stationery, presentations, invites, posters, calendars and much more to a variety of local and not so local businesses.
Monday to Friday: 8.45am – 5.15pm
See Google for upated Christmas and New Year opening times.
58-60 Middlesex Street, London, E1 7EZ
Opal Blitz Ltd t/a GH Cityprint.
Registered in England No. 06308660
Registered Office: 72 Great Suffolk Street, London SE1 0LB
VAT No: 912 4254 52