GH CITYPRINT has offered high-quality printing services in London for over 25 years. Learn what our customers has to say about our services. 
Damian Hawkins – Head of the Bid Office
The team at GH CITYPRINT is a pleasure to work with, always providing a professional service, great attention to detail and are highly responsive. We look forward to continue working with GH CITYPRINT in the future.
Rae
We have always used GH CITYPRINT for several years and always found them very reliable and efficient. They always go above and beyond and meet our tight deadlines. We would highly recommend GH CITYPRINT.

Rachel Townend
The Team at GH CITYPRINT has consistently delivered a quality product to our exact specification. They are a pleasure to work with and offer a personalised service that is hard to replicate in the City.

Frances
GH CITYPRINT is the company we turn to when we want a fast, efficient service. We have relied upon them for many years to turn around both simple and complex jobs within the proposed timescales and for a very competitive price. Our account managers are always friendly and can be trusted to respond with a quote quickly, or to take on a complex brief and deliver a quality product.

Emma-Jane Fowler
We use GH CITYPRINT for all of our printing requirements as they are reliable, friendly and very efficient. Nothing is too much trouble and no deadline too tight. Would highly recommend them!

Sophie Sacarello
GH CITYPRINT is dependable and quick. They always meet our needs and without fuss, which in our busy world is exactly what we need.

Laura Curnin
GH CITYPRINT provides excellent customer service. They are helpful, quick and always deliver quality prints on time, even when I send my requests through at the last minute!
Irene Duffett
I have always found GH CITYPRINT very reliable & helpful. Nothing is too much trouble and their printing is always first class.

Denise
We have used GH CITYPRINT for the past couple of years to produce exam papers and marketing material, both of which need to be correct and of high quality. GH CITYPRINT has, not only, delivered these documents to a high standard, but also produced in a short timeframe, allowing us to meet our clients' deadlines. Also, they are happy to offer help with projects which are not usually part of their offering.

Anne
We have worked with GH CITYPRINT for many years and have always found them to be extremely reliable. They provide a high quality service and are able to meet our demanding deadlines. Doing business with GH CITYPRINT is always a pleasure; their fantastic staff are always willing to go that extra mile for their customers.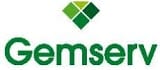 Anna-Maria
We have been working with GH CITYPRINT since they started out and have never been disappointed with the service. Tony and his team are extremely helpful and flexible – they've always managed to squeeze in each of our last-minute orders and deliver print work to the highest standard.

Stephanie
The team at GH CITYPRINT is very professional, helpful and friendly. They provide us with high quality services as well as always understanding our tight deadlines. We will carry on using their services every quarter and I recommend them to any company or individual requiring design, print or finish services.

Marta
GH CITYPRINT did a great job creating our new stationery and business cards. We appreciate their patience through the process as we made many changes. Everyone from the team is a great help and kind to work with. Also we can always rely on GH CITYPRINT to have our presentations completed on time which is critical to our operations here as we are a broking firm. I never have to leave my business as my orders are picked up and delivered directly by their sales staff, which saves me time & worry. We are very pleased with the quality and professionalism of GH CITYPRINT.

Jacqueline Howe
GH CITYPRINT is a fantastic partner for my printing needs. They always deliver on usually very tight deadlines which is very appreciated and important to my business. The quality produced is second to none.

Bex
We have been a customer of GH CITYPRINT for numerous years. They understand our business requirements and have always provided a first class service. We have frequently placed last minute orders and they never fail to produce top quality materials against tight deadlines.

Hilary
GH CITYPRINT always go the extra mile. We're new to the area and we gave them a small print job as a trial and then stayed with them as they are so professional and helpful. We are more than happy with their service.

Jaime
We use GH CITYPRINT because of their reliability, efficiency and value for money service. I have never been let down by their excellent work and would say that GH CITYPRINT goes that extra mile to ensure a very personal service.

ALPHA BROWETT TAYLOR
Even with a tight deadline and short notice, GH CITYPRINT always delivers on time and to the highest standard. Their knowledge and experience are invaluable when producing print material. We highly recommend their service.

Nathalie
GH CITYPRINT is very easy to work with, reliable, provide us with quick turnaround for urgent items and manage our needs effectively.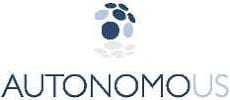 Richard
I have been using GH CITYPRINT's services for over 2 years. My job in Higher Education requires me to produce various marketing materials and sometimes at very short notice. GH CITYPRINT have always been extremely helpful and printed what I requested speedily and to the highest standard.

What We Do at GH Cityprint
Presentations
Business Stationery
Brochures
Invitations
Posters and Banners
Booklets
Order of Service
Foil Printing
Direct Mail
We offer printing of office stationery, presentations, invites, posters, calendars and much more to a variety of local and not so local businesses.
Monday to Friday: 8.45am – 5.15pm
See Google for upated Christmas and New Year opening times.
58-60 Middlesex Street, London, E1 7EZ
Opal Blitz Ltd t/a GH Cityprint.
Registered in England No. 06308660
Registered Office: 72 Great Suffolk Street, London SE1 0LB
VAT No: 912 4254 52