Printing Services in London
GH Cityprint offers high quality in-house digital printing and we're still able to offer traditional litho printing in London.
What We Do at GH CITYPRINT 
Presentations
Present your message to potential clients or employees in style.
Brochures
Hand out printed brochures, and potential clients can read them at their leisure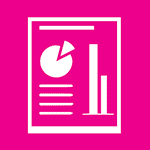 Reports
Let people both inside and outside your circle know what's been going on.
Business Stationery

Stationery can be a visual extension of your company's unique brand.
Business Cards

Business cards are easy to hand to people to spread the word, such as at networking events.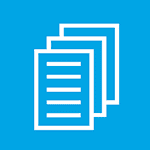 Leaflets
These are great for more targeted advertising, like marketing a particular service.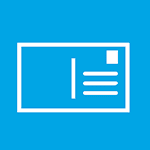 Postcards
Distribute these on special occasions, perhaps to advertise promotions.
Programmes
For special events, let attendees know who they can look forward to seeing on stage.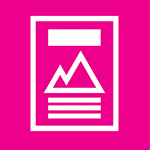 Posters
Something special to offer? Shout it from the rooftops… or, at least, the walls.
Conference Material

Everyone needs to be kept suitably informed at conferences – and we can help.
Invitations
Party, wedding or special occasions, we have a selection of lovely cards and envelopes.
Menus
With our help, menus can look as good as the food options listed on them.
Newsletters
News just in: this is great for reporting on various matters in engaging periodicals.
Christmas Cards

Christmas is always a special time, so mark it in style with cards printed to a high standard.
Scanning Service
Whatever you want a scanned copy of, we can provide it – in pristine print form.
Faxing & Emailing
We can still Fax your documents all over the world and email your scans to you instantly.
FAQs ABOUT OUR PRINTING SERVICES
Where to print in London?
If you're looking to print in London, GH Cityprint is where you can print anything from presentations to brochures. We offer high quality in-house digital printing and we're still able to offer traditional litho printing in London.
Where to print documents in London?
Most people always look for a printing company in London where documents can be printed. Ready to print? Simply request a quote now.
Where Can I do photocopies near me?
If you're looking for a print shop to do photocopies of hard copy documents like Passports or paperwork, we can help. Only one person is permitted in our reception at any time and face coverings must be worn. We also have sanitiser available. Simply email or call to make sure we are open and staffed.
Wire binding
Dissertation binding
Perfect binding
Saddle stapled booklets
Creasing
Folding
Foil Printing

Cornering
Numbering
Perforating
Laminating
Mounting
File format requirements: 
Files for digital printing should be supplied as PDF with fonts embedded, crop marks and bleed where necessary. We can accept MS Office documents but will insist on the client proofing either a PDF we create or a hard copy.
We accept no responsibility for errors connected to the creation of the PDF and any reprints resulting from this will be charged to the client.
A handling charge of at least £6 will be applied to all work unless files are ready to print in PDF format.
Please send files by email (we can accept up to 15 MB) otherwise then you can use one of the file transfer sites such as You Send It.We can also invite you to Drop Box to send us files if you wish. Or even pop along with the files! We hope to get an ftp site set up soon.
Please note we have a £6 minimum charge for walk in customers.
Please contact us if you have any queries.
What We Do at GH Cityprint
Presentations
Business Stationery
Brochures
Invitations
Posters and Banners
Booklets
Order of Service
Foil Printing
Direct Mail
We offer printing of office stationery, presentations, invites, posters, calendars and much more to a variety of local and not so local businesses.
Monday to Friday: 8.45am – 5.15pm
See Google for upated Christmas and New Year opening times.
58-60 Middlesex Street, London, E1 7EZ
Opal Blitz Ltd t/a GH Cityprint.
Registered in England No. 06308660
Registered Office: 72 Great Suffolk Street, London SE1 0LB
VAT No: 912 4254 52